Established in 1995, Bhagwati Institute of Management & Technology, a leading professional institute ranks among the top professional colleges in Meerut region. The Vision of BIMT is to evolve a system of education that is based on flexible value based system of learning which can develop students to pursue career and at the same time in exploring their true potential and their inner calling.
We are committed to develop well rounded and professional graduate with a breadth of knowledge and capabilities for analytical thinking who are committed to excellence in their personal and professional endeavors and, who have the Vision, Courage and dedication to operate successfully in a dynamic technology driven global environment..
To attain this goal we are making continuous efforts for providing a unique learning environment in which the faculty and the students share the responsibility of learning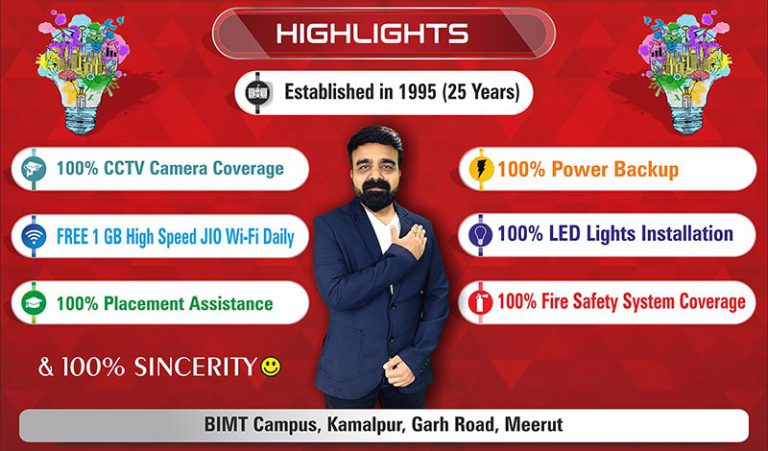 To be an outstanding institution in the country by imparting technical education, providing value based and career based programmes to produce competitive professionals that are capable of meeting new challenges and also meeting the upcoming demand of the nation.
We followed one Mission-"Careers For All" .our mission is to provide complete technical and management education and to groom the personality of the students using their creativity and skills so that they can fulfill the industry standards, combat the changing demands of the corporate world and contribute in the progress of the nation.